May 12, 2023
Four different applications were being used for logistics and Express operations. There was no integration between them. The same data had to be entered into more than one application.
Less is More...
End-to-end operation management started to be implemented in a single application. Data entry is done once. Integrations with 3rd applications were provided in all relevant operations. Time has been gained.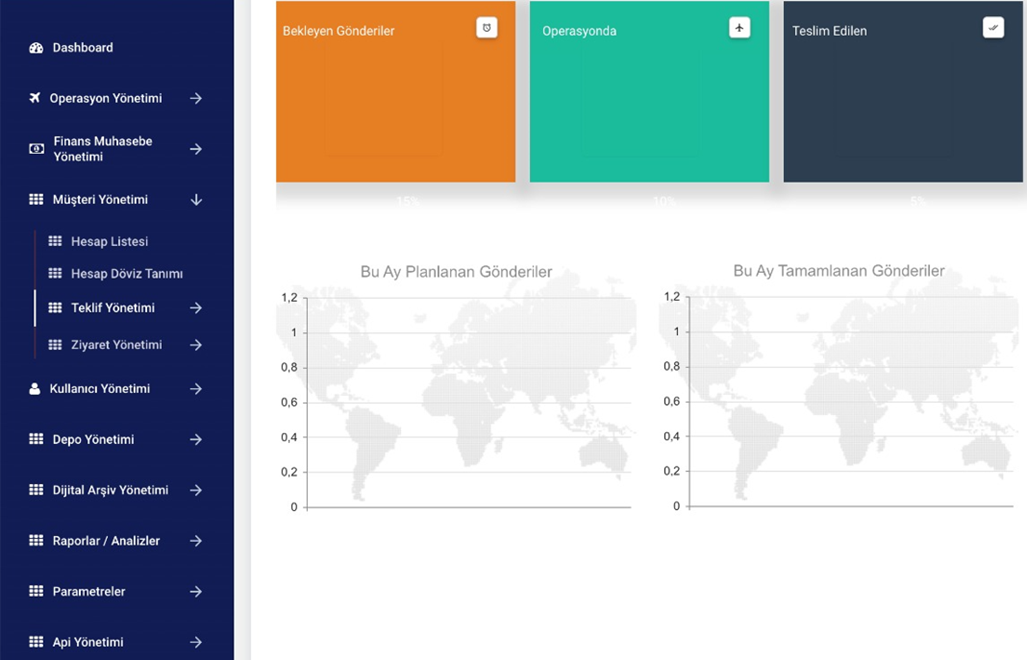 What did we changed together
Land Transportation
Air transportation
Sea transport
Express Transportation
Customer Management
Warehouse Management
Financial Management
Overall results
All application combined in one app and integration done with 3rd party supplier and customers system.